Photorealistic Canvas Painting
In addition to creating murals, Smates also paints canvases. Depicting various natural elements (water, etc.), animal and human characters, he manages to create hyperrealistic scenes - most often with a touch of fantasy and surrealistic elements.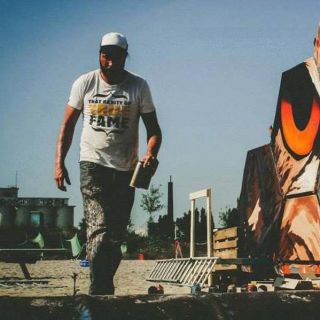 Bart Smeets, better known in art world as Smates, is a Belgian street artist who was born 1978 in Asse. Bart has always been a fan of realistic drawings and paintings. Specialized in photorealistic art, he always tries to create something that fits the wall or plays with depth and perspectives.