Eine für das menschliche Auge unzählige Anzahl an Flummis hoppeln zwischen Boden und Händen von Solomon Solgit in unterschiedlichen Mustern hin und her. Solomon vermischt das Bouncen mit dem Jonglieren. Die Show dauert 7 Minuten und kann auf Wunsch verlängert werden.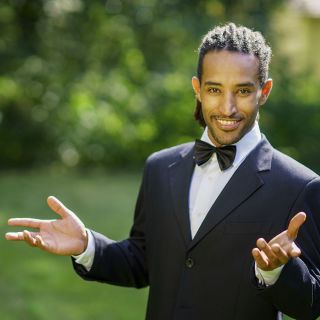 Bad Tölz / München - Munich, Germany
My name is Solomon Solgit. I'm performing various acts, including: Slack Wire, Bouncing Juggling, Innovative Solo Fire Show and Duo-Acrobatic. With my newest show material, I can perform my acts in any kind of stages.