Sueddeutsche Zeitung "Als gegen 22 Uhr der aus Äthiopien stammende und in Tölz lebende Akrobat Solomon Solgit seine Feuershow zeigt ... hat sich die Wiese vor der Bühne gut gefüllt. Trotz des Regens, der ausgerechnet dann einsetzt, als Solgit seine Feuerräder schwingt und zu bombastischer Mittelaltermusik im schwarzen Umhang aus einem Feuernebel auftaucht."Faszinierende Feuershow mit spannenden Effekten untermal durch atemberaubende Akrobatik."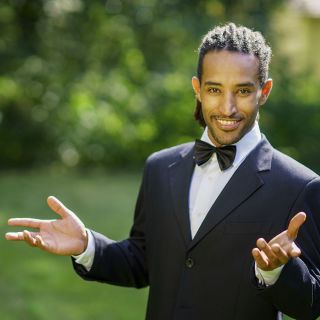 Bad Tölz / München - Munich, Germany
My name is Solomon Solgit. I'm performing various acts, including: Slack Wire, Bouncing Juggling, Innovative Solo Fire Show and Duo-Acrobatic. With my newest show material, I can perform my acts in any kind of stages.