Magische Entertainment Show
Solomon bietet eine spektakuläre Show, die einmalig ist. Der Verstand wird verdreht, die Sinne verzaubert und man glaubt zu fliegen. "Solomon brachte einen Tisch und ließ ihn fliegen, aber eine nicht ganz ernst gemeinte Erklärung eines Gastes war, dass Solomon Düsen unter dem Tisch angebracht hätte, jedoch konnte dies nicht geklärt werden.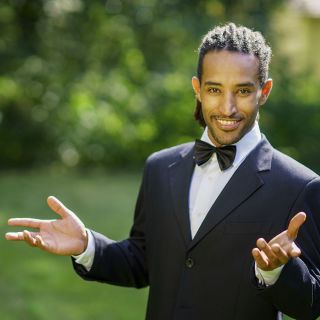 Bad Tölz / München - Munich, Germany
My name is Solomon Solgit. I'm performing various acts, including: Slack Wire, Bouncing Juggling, Innovative Solo Fire Show and Duo-Acrobatic. With my newest show material, I can perform my acts in any kind of stages.