Sensational wire acrobatics with or without talk show. When trying to escape gravity, Solomon Solgit represents the art of modern tightrope walking with amazing body control. Solomon can ride a unicycle, balancing on a tightrope - and, as if that were not difficult enough, let's add juggling performances. And when this isn't high enough, let's add a ladder on the wire... This act is taking 5 to 7 min or 15 min with a talk show.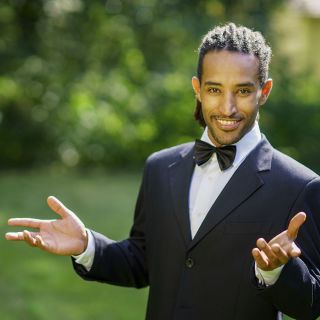 Bad Tölz / München - Munich, Germany
My name is Solomon Solgit. I'm performing various acts, including: Slack Wire, Bouncing Juggling, Innovative Solo Fire Show and Duo-Acrobatic. With my newest show material, I can perform my acts in any kind of stages.