3D Floating Space Geometry
Interventions in the air. Floating in the air. Amazing result. Cables with batteries that floats in the air. Anywhere, almost any size. When darkness comes, it becomes an impressive geometrical artwork floating in the space...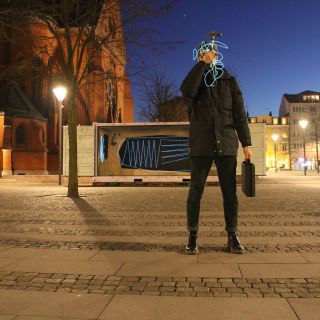 International Street Artist & Muralist that started to work in the streets in 2008. I do geometry, abstraction and minimalism with paint and my unique neon flexible cables.