The Swingin'Foxes Evening Programme
Die Swingin'Foxes bieten Ihnen ein komplettes Abendprogramm, dass Sie individuell für Ihr geplantes Event oder nach den Wünschen Ihres Kunden zusammen stellen können. Wählen Sie dabei aus den unterschiedlichen Angeboten unseres Repertoires: Empfang Ihrer Gäste durch unsere eleganten Show-Tänzerinnen, Eröffnungsnummer zum Auftakt Ihres Events, Ein kompletter Show-Block von 45 bis 60 min oder aber mehrere kürzere Showeinlagen die als Höhepunkte über den Abend verteilt werden können...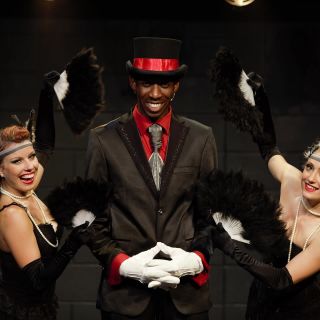 The Swingin'Foxes have set themselves the task of letting their audience forget their everyday life for a moment by taking the public into the world of the twenties to the forties. The band interprets some of the most popular world hits from swing and jazz in a completely new way.