Sie buchen eine aufregende Musikperformance zu der neuartige Tricks mit einem großen Board ausgeführt werden. Geschwindigkeit, coole Tricks, gepaart mit tänzerischen Einlagen bieten eine Show die so auf der Welt noch kaum bekannt ist. Optional kann das Design des Boards selbst gestaltet werden.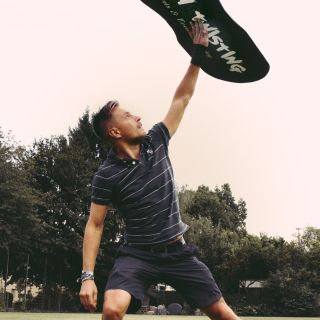 Köln - Cologne / Wuppertal, Germany
Dancing with the Board - Sign Twisting. Hi, ich bin Taz und habe diesen neuen Sport angefangen um einer der ersten Sign Twister in Deutschland zu sein. Ich jongliere große Boards und kombiniere Speed, Tanz und coole Moves um eine aufregende Performance zu zeigen die so noch kaum bekannt ist.