Rock´n´Roll auf der Ukulele
Rock-Songs covern klingt einfach. Rock-Songs auf der Ukulele covern? Das gibts doch nicht! "The Ukeboys" sind drei hawaiianische Hamburger, die den Beweis liefern werden, indem sie die besten Rock-, Pop-Rock- und Metal-Klassiker auf zwei Ukulelen und einem Cajón spielen. Mach dich bereit für UKE UP YOUR ASS!!!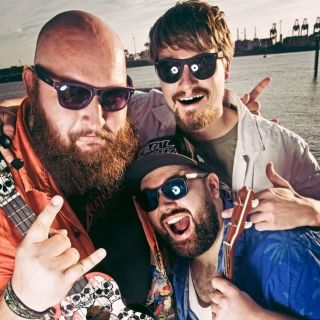 Tobbo Ukeboy, Bubi Ukeboy and Haira Ukeboy, the fathers of Ukerock travel the world's stages to make the audience happy and to put a smile on their faces.