Eco-friendly Design/Illustration
You are producing eco-friendly products and need someone for the appropriate design? You found the right person. The Tigapigs label is offering product design, illustrations for your labels and nice ideas for good-looking wrapping and greeting cards. As we are specialized in creating lovely creatures and nice flora we fit perfectly to natural and organic products. Please only contact us if you are an eco-friendly company, otherwise we won't work for you. Du kannst auch Deutsch mit uns sprechen.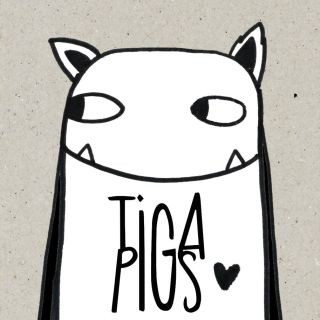 Volkach bei Frankfurt, Germany
Hi. Ich bin Tigapigs. Ich bin Illustrator, Töpferer, Straßenkünstler, Pflanzenfan. Egal ob Wand oder Stoff, immer für neue Abenteuer zu haben - solange sie die Umwelt nicht stören: wir arbeiten nur mit umweltfreundlichem Material und Menschen. Bist du einer von denen? Hurrah & Willkommen!