I'm a musician from Spain. Right now I'm based in Lisbon studying Jazz music. I normally perform alone. Depending on the event I can bring more musicians. I got a set with my original work and another set with covers, where I arrange jazz, funk, soul and r&b songs on my own acoustic style.
Como artista de rua, tenho experiência em tocar em diferentes cidades do mundo utilizando a minha guitarra e a minha voz. A minha setlist passa pelo Pop, Funk, Soul, R&B e Jazz num toque pessoal. Posso tocar sozinho com loops e bacjground electrónico , num trio ou com uma banda. A performance dura cerca de 1 hora. Covers de John Mayer, Jamiroquai, Chet Baker, Kings of Leon, Beyonce, Coldplay, Radiohead, Michael Jackson, Justin Timberlake, Arctic Monkeys...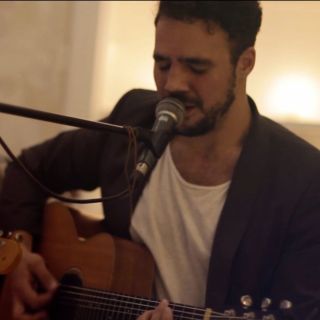 Toco os meus trabalhos dos EPs "Low Rain" e "Trust&Follow". Normalmente toco sozinho com voz, guitarra e um background electrónico. Dependendo da situação, posso tocar em formato acústico ou num trio ou com uma banda. A minah performance dura cerca de 1 hora. O foco principal na minha arte é a consciência pessoal.