I'm a musician from Spain. Right now I'm based in Lisbon studying Jazz music. I normally perform alone. Depending on the event I can bring more musicians. I got a set with my original work and another set with covers, where I arrange jazz, funk, soul and r&b songs on my own acoustic style.
As a street artist, I'm experienced in playing in cities all over the world using my guitar and my voice. My setlist has moments of Pop, Funk, soul, R&B and Jazz with a personal touch. I can play solo with loops and an electronic background, in a trio or a band. The performance lasts about an hour. I play songs from John Mayer, Jamiroquai, Chet Baker, Kings of Leon, Beyoncé, Coldplay, Radiohead, Michael Jackson, Justin Timberlake, Arctic Monkeys...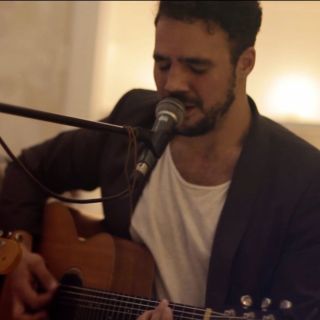 I play my original work from the EPs "Low Rain" and "trust & Follow". I normally play solo with voice, guitar and an electronic background. Depending on the situation, I can play in an acoustic format, trio or band. My performance lasts about an hour. The main focus of my art is my personal conscience.