Wandgestaltung - Wall Painting
Ideal für Schaufenstergestaltung, Fassaden- und Wandgestaltung, Schilderbemalung, Bars, Firmen-Events oder Storedesign.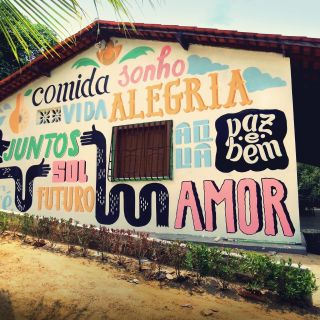 VESUV's focus is on typography / lettering. In his works, the artist combines and constructs writings, forming his impressive pictures. Creatively ideal for shop windows, shops, corporate events and wall design, as well as for flyers and posters.