Live painting and graphic recording
Live painted mural for a video, event or graphic recording at trade fairs.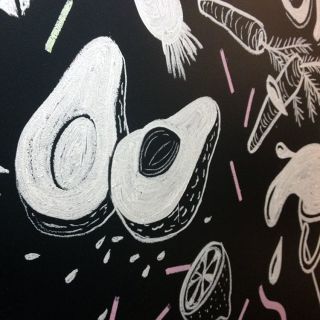 Viktoria's illustrations are influenced by the urban life style of Berlin and the longing for a natural habitat. She uses a lot of hand lettered words combined with illustrative elements. She works digitally, on paper or on big surfaces like walls, windows and chalk boards. Especially the latter.