Videomapping, Installations, VJ, Creative content
As an international visual artist I am involved in designing site-specific videomapping, VJ live performance, multimedia stage design, audiovisual installations & video content. For me and my team it is each time a fascinating challenge to dramatize in the context of exclusive, cultural events a unique architectural space. In case of private events or on a smaller scale I can propose also all in one packages. Based mostly in Lisbon, but mobile and very connected to Munich, Berlin, Paris.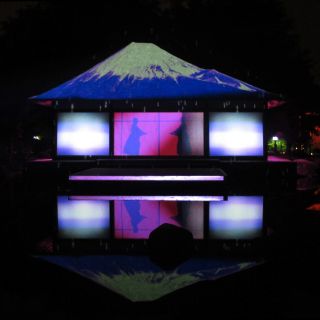 As an audio-visual artist, VJ & scenographer I am designing and masterminding site-specific video live performances, videomapping, multimedia stage design, video installations & content since 2006 in the context of cultural events & festivals mainly - but also for privates.