Arte de Rua / Pintura de Graffiti
Pintura exterior, decoração interior ou pintura de qualquer tipo de material. Personaliza a tua casa ou paredes com uma obra de Arte. Adquire uma tela pintada com graffiti ou um retrato da tua fotografia preferida.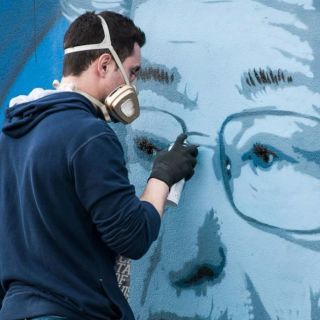 Urban artist from the North of Portugal (Viseu) that "bring life to walls". Indoor and outdoor paint decoration and spray paint also canvasses. Certified to give lectures and workshops of Graffiti/Street Art. Various prizes for and exhibitions of his art.