Circus Juggling Performance
Different types of performances for various occasions. LEDs, juggling with props, clubs and balls, crystal balls, fire torches. This is suitable for any type of event.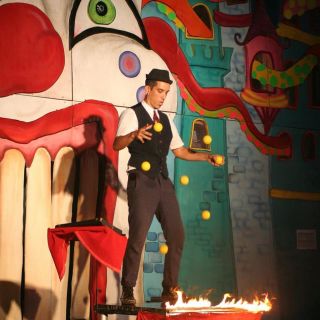 Juggling, Magic, an extravagant bicycle and a fire table... are brought by the hand of Tavo Tavinsky, a funny character defying the laws of gravity and bringing you to an unique moment of entertainment. Available for bookings world wide.