Pop and Soul - Live and Lounge
Founded in the year 2011, Tender Delights worked since then as a professional music-duo for business and private clients in Germany. The band performs soul, pop and jazz songs as backround music as well as a show act. The lineup consists of a female singer and male guitar player. The music fits perfectly for the reception on a wedding party or corporate event as well as ambient music during dinner. The musicians can bring their own sound system for up to 150 people.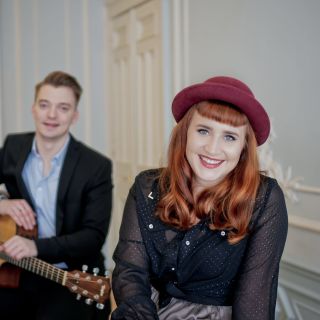 Tender Delights is a soul & pop duo based in Hamburg. The musicians impress the audience with some warm vintage vocals and a groovy rhythm guitar. Tender Delights fits perfectly as background music for the reception and dinner as well as a show act for your individual event.