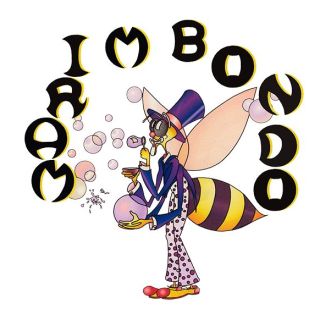 Companhia Marimbondo was founded in 1990 and is a pioneer of the new circus in Portugal. They mix music, theater, circus, puppet shows and other animated shapes. They won the Luk Vincent Award, the first prize in the Puppet Buskers Intenational Festival of Gent, and the award La Farandula in the International Clown Festival of Gran Canaria.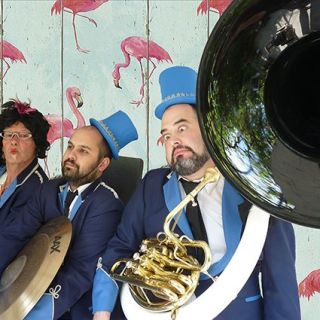 Miss [email protected], criada por Detlef Schafft, propõe este espectáculo burlesco-teatral-musical. Deslocando-se no Trio Pedalo - um antigo triciclo de deficientes, totalmente adaptado e remodelado - Miss [email protected] promete, para além de muita música, números insólitos e stand-up de qualidade.Um programa 100% irreverente, provocador e sarcástico!!Está preparado?!? Ligue-se, sintonize-se e não entre em pânico! Todos os seus traumas de infância desaparecerão num passe de mágica…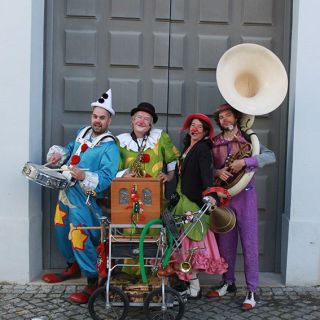 Inspirada em personagens do virar do século passado, a Banda Rumtátá apresenta uma divertida mescla de músicas de circo, dixieland, malabarismo, magia e números cómicos! Percussão, saxofone, helicórnio, magia, equilíbrio, malabares, números interactivos com o público e, claro, muito rumtátá!Como os próprios dizem:"Aqui está uma banda nunca vista, com 4 palhaços saídos da pista.Música, equilíbrio, comédia e malabares, connosco vai tudo pelos ares."4 animadores.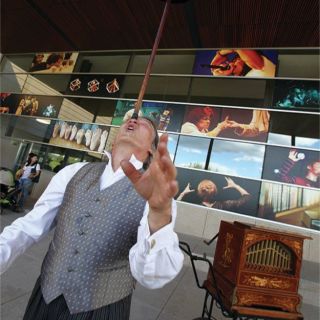 Muito populares na Europa Central, os realejos são pouco comuns em Portugal. O nosso veio directamente da Floresta Negra da Alemanha e tem animado recepções, encontros, festas de cidade, casamentos e eventos variados. Deixe-se encantar pela música feita através de rolos de papel.