Wall painting design on demand
For any given theme, I can express what the client wants, transforming ideas into reality in any mood or style.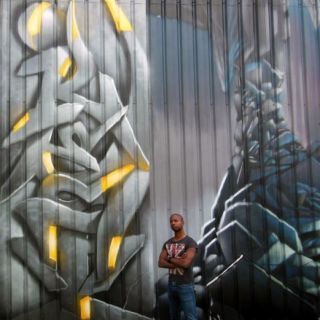 I am a French wall painting designer. Every project is originally designed around a given theme, answering the client's needs, in many possible mixed styles. My favourite tool is a spray can, and with it I only paint outdoor or indoors walls.