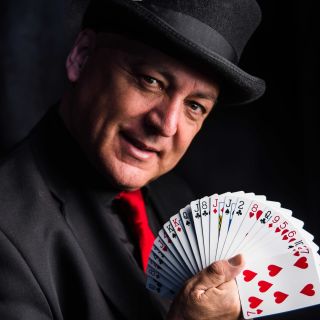 Gazzo is a comedy magician based in the UK. He has travelled the world with his magic making people laugh and astonished. He performs a corporate magic show, close up magic and a street show designed for festivals.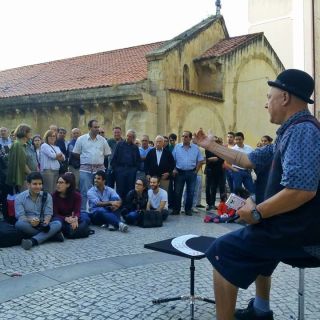 Gazzo is most famous for his take on the classic Cups and Balls routine. He has performed this show world wide for all types of audiences. A perfect blend of comedy and magic is what makes Gazzo's name legendary within the business. He makes cards float in mid-air, produces coins out of kids' ears, and makes fruit and veggies appear out of nowhere. A show perfect for the entire family.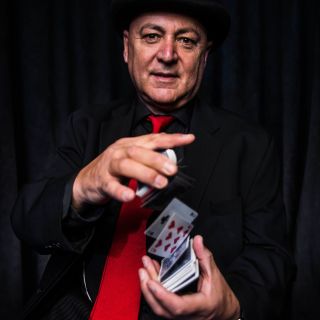 Gazzo has performed his comedy magic show at corporate events, weddings, cocktail parties, and even Hollywood's Magic Castle. This show has plenty of laughs and is mixed with his cheeky style of humour. Gazzo will find cards in the most unexpected places, make eggs appear, coins disappear, restore chaos to order and most of all make you laugh. A show for all types of ages and designed with perfect audience participation.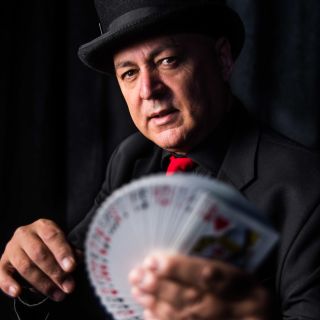 If you are looking for a magician to rove from table to table/group to group then Gazzo's walk about magic is perfect for these types of events. Close up magic happens right in the spectators hands and is perfect to get your guests interacting with each other and breaking the ice creating a relaxed atmosphere. Gazzo will use his expert skills as a sleight of hand artist to entertain and engage each group of people he approaches.