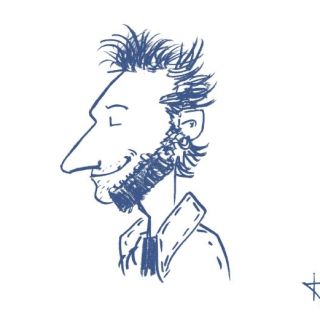 Hallo, my name is Héctor and Caricatures are my job, my passion... My life! You can see me in action for all kinds of events. I use differents techniques but my favorite one for events is normally the watercolor pencil or ink with brush.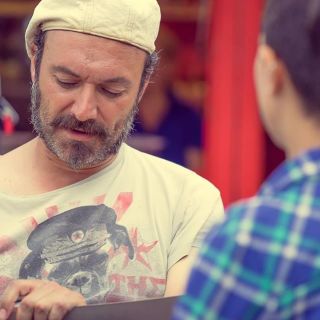 If you organize an event and would like to offer your guests a sympathetic and nice present, you can call me. I would make a caricature for all the guests who wish to have one, so that they will receive a nice souvenir from your event. I work for all kinds of events: public events like fairs, markets... As well as private events - birthdays, weddings, business meals... Featuring a caricaturist show at your event means a lot of your guests, clients and friends will remember that special day!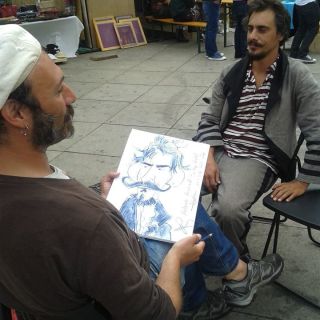 Do you like caricatures so much that you have already thought about starting to make them yourself? This is a workshop with the main objective of having fun, enjoying and learning from each other through caricature drawing. Some essential requirements would be a room with tables and chairs and the needed materials with which we will make our cartoons - everything is worth it: folios, pens, pencils and any type of paper on which you can draw.