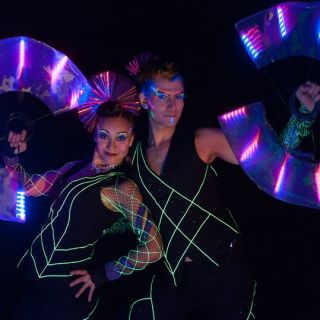 We are an artist couple based in Berlin and Basel. We love what we do and we do a lot to entertain our beloved audience! We perform fireshows or play with light in every possible way. We love to perform, create a positive atmosphere and share our glamour, experience and passion with our clients.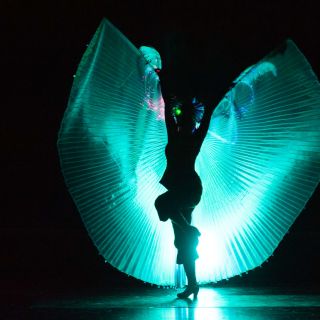 In leuchtenden Kostümen tanzen wir synchron und choreographiert mit verschiedenen Requisiten. Dabei entsteht ein eigentlicher Partnertanz mit Spannung, Romance und raschen Wechseln. Auf kunstvolle Weise spielen wir mit LED-Fächer, UV-Poi, programmierbare Pixel-Stäbe, Hula-Hoops und UV-Schwingtüchern. Wir programmieren bis zu 5 gewählte Graphiken mit thematischem Bezug auf unsere LED-Pixel-Stäbe. Wir bringen das benötigte Schwarzlicht mit und installieren alles kurz vor der Show.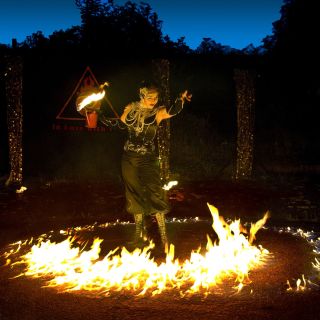 In Love with Fire verführt Ihr Publikum zu einer rauschenden Reise: Mitreisende Musik von Bollywood über Klassik bis Pop und der rasante Wechsel zwischen unterschiedlichen Tanzstilen wird zu einer Powershow mit großen Flammen, funkeinsprühender Leidenschaft und gekonnt inszenierten Überraschungen! Eine individuelle LEDProgrammierung mit Firmenlogo ist auch möglich. Das innovative Duo setzt feurige Unterhaltung mit Liebe zum Detail so um, dass es ein Höhepunkt jeder Veranstaltung ist!