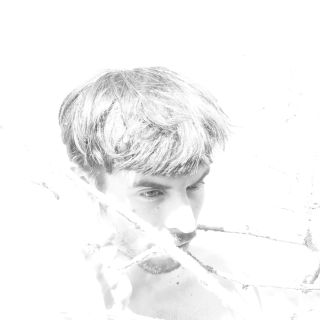 I am an sensorial composer navigating through the video and the somatic art realms, using video mapping in scenographies, live acts, and installations and developing immersive tactile performances.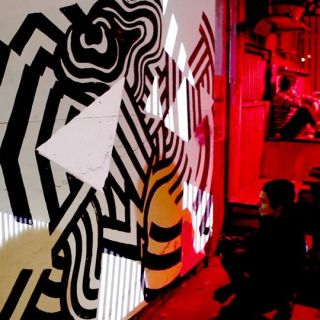 The encounter between light and painting in the process of the making. This performance aims to show the creative process of making a light and painting composition. The painter and the "mapper" create a piece in realtime together. A dynamic play where situations of balance, battle, supporting each other takes place, as the whole picture emerges. After 1 hour, an abstract graphic construct is set and a game of light & rhythms de-re-structure the space of the painting according to the live music.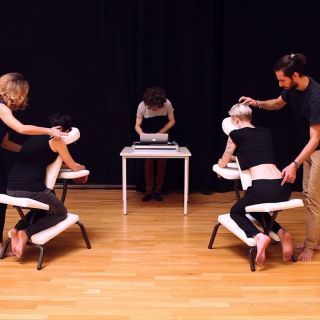 WHAT: One-on-one interpersonal tactile & sonic experience. DURATION : On-going during half a day to 3 days, in 45min session slots. PUBLIC: 2 people receiving touch at the time, up to 6 people witnessing. At the crossings of art and wellness, Touch Choreography is a contemporary art form engaging the sense of embodiment in an immersive set-up.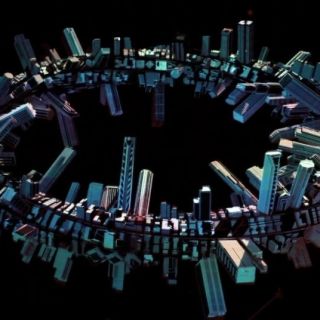 TAPE MAPPING is the fusion of two urban art styles - combining tape art (analog) and video-mapping (digital).