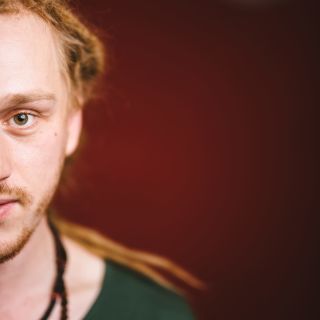 I am a a musician and performer. Besides playing at electronic partys or jazz concerts I am also collaborating with a 60-piece symphonic wind orchestra. During my solo-shows I perform with up to ten instruments. The big range of genres in my 3 hrs set allows me to accommodate to individual concepts.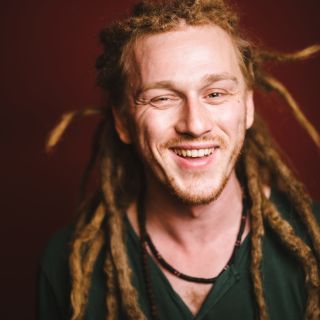 For advanced guitar players: learn about percussive playing techniques, tapping, lapstyle, slapping, harmonics and many more about contemporary fingerstyle guitar. For beginners: Learn all the things you need to know about how to teach yourself to play the guitar. Sheets and material included! The workshop lasts around 2 hours.
Mario stands out with unique playing techniques on the guitar. Playing a drum bass and melody on one instrument is also impressive to watch. Mario has a good reptutation as a guitarplayer all around central Europe. Known for his energizing rhythmic skills and ambient soundscapes he will give you a new perspective of the abilities of a guitar. If required, there are also special show elements with the following instruments: Beatboxing, Throat Singing, live looping. Can be loud or calm.