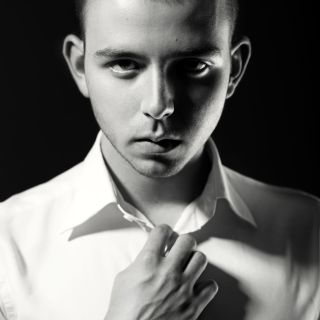 I am a Lisbon-based magician and my work is to make people experience real miracles, whether it's on a stage or right before the spectators' eyes. If you want a fresh approach to entertainment, this might be it... Finalist at "Portugal's Got Talent" - Performed at The Magic Castle in Hollywood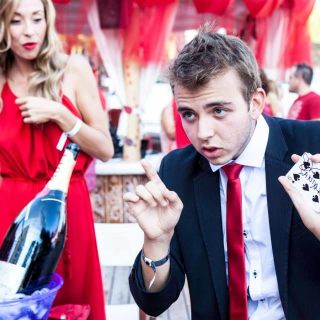 Tipo de magia ideal para pequenos grupos. Ilusões ambulantes durante um cocktail ou saltando de mesa a mesa durante como animação apra casamento. Podes experienciar a magia tão perto que vais ficar supreendido.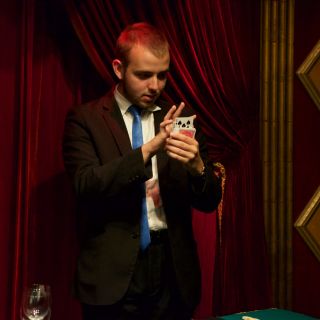 Se queres um espectáculo para um grupo grande de pessoas, esta é a opção ideal de animação para eventos. Combinando humor e magia, o Miguel dá vida a one man show para ti e para os teus convidados. Performance interactiva com vários elementos inesperados.