Vinyl Window Illustration
I can create and install coloured vinyl designs to windows, both interior and exterior, or any smooth surface.The vinyl sticks hard and fast to the surface so is ideal for a long-term application as opposed to paints which can be easily rubbed off. Designs can be tailored to specific themes - all artwork will be complete before application so you know exactly what you are getting.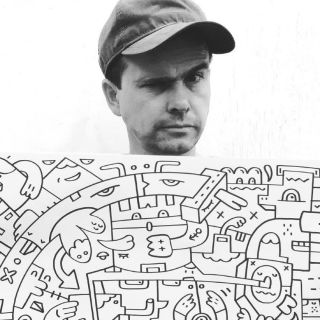 I'm an illustrator and muralist from Brighton UK. My work is designed to bring chaos, life and fun to your blank areas using pens and acrylic paints to create original, unique designs.