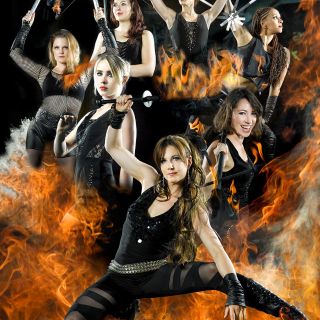 Project PQ is presenting different and unique acts with light, fire and dance for events and galas all over the world. The company is one of the leading german companies for fireshows and lightshows. All artists are professional dancers and the shows persuade with wonderful choreographies and acts.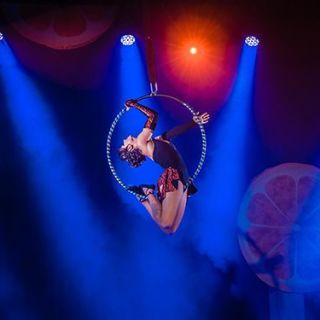 Book a beautiful aerial hoop act here. The artist is presenting an unique aerial hoop act with spectacular moves in a wonderful choreographie. Aerial artistic is simple to book with an aerial hoop, because it doesn't need that much hight as an aerial tissue acts needs. It can be shown between the spectators as well as on a stage. It only needs a hanging possibility to realize it and to impress your spectators.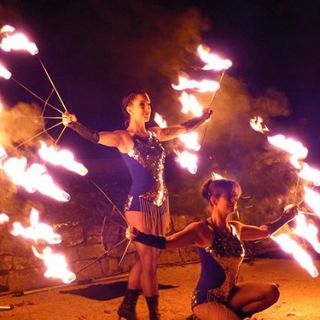 Book a professional fireshow. We offer you different fire shows according to the occasion and the local conditions. Our fire shows convince with great choreographies, unique effects and fire juggling at the highest level. All fire shows can be also booked with pyrotechnics.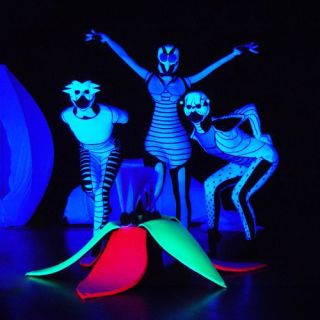 Where can you make your logo appear or float? In our unique black light and LED shows. Our magical blacklight shows take your spectators into other worlds. Your logo can be integrated and visualized in our LED Show. We offer different light acts for all kind of events. The LED show is easily and quick set up and can be shown at any place. We are honored as "Artist of the year"