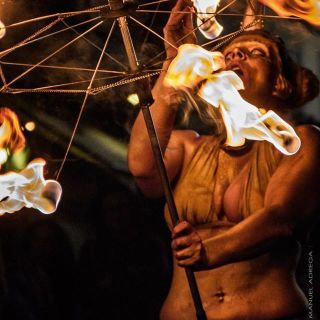 "FIRE DRAGONS" is more than a simple show. We make a difference by presenting our professional skills and present ourselves as masters in the art of entertainment. With a multi-show where we impersonate many characters we get our public mesmerized with our scenes. We are specialists in fire shows.
"FIRE DRAGONS" é mais do que um simples espectáculo. Nós estamos orgulhosos por fazer a diferença ao presentar as nossas aptidões e apresentar-nos como mestres na arte do entretenimento. Por uns momentos, podemos brindar o público com algo surreal e fantástico e a audiêcia sentir-se-á dentro de um sonho. Nós temos um repertório com diferentes personagens de forma a manter a multidão envolvida e hipnotizada.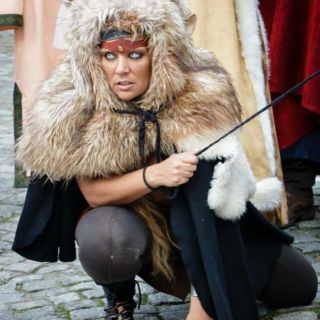 FIRE DRAGONS is more than a simple show. Besides the fire shows we also have several characterizations and performances ready for presentation to carry out in your festivities. We can create characters according to your expectations and themes. We do characters and performances for street animations with high quality characterization and dressed accordingly, always using several and exclusive Fire Dragons material.