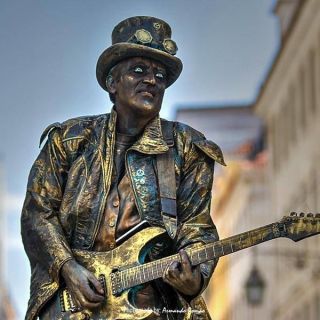 I am Staticman, since 1987 in the frontline of living statues creation, 5 world records, 9 years in the Guinness Book of Records, more than 20 hours continuously standing still. I did perform in 64 countries with more than 300 different characters.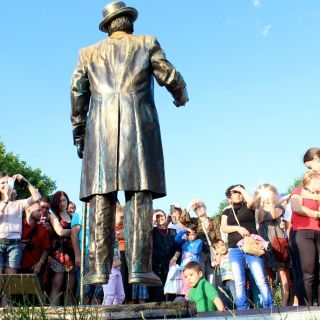 I can give life to any kind of statues, from historical characters to avant garde ones. I love when clients challenge me to create the living statue of their dreams. my statues can be floating (I'm a pioneer in this area) or standing. While making my statues, I use different techniques such as metal, stone, or bronze. I'm based in Lisbon but I can take my art all over the world.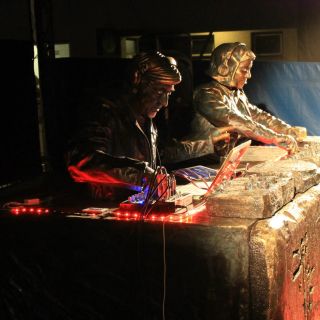 A unique mix between living statues, mimes and DJs. With the Living Statues DJs, the audience will dance non stop.