Abstract Painting Workshop
With his workshop, The Krank guides the participants through the process of creating abstract artworks. The creative concept is to make an abstract artwork by teaching participants on how to let their emotions and imagination lead and experiment new ways of thinking. Together they explore different painting techniques using objects of the everyday life in a complete different manner, so they can experience an "out of the box" way of thinking.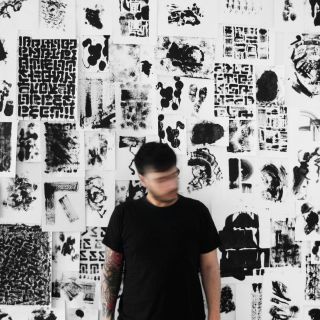 The Krank, is a Berlin-based multi-skilled street artist specializing in typography, murals, video art, abstract painting and art installations. He has a creative flair and edgy nature, which have been showcased through his typographic projects and art exhibitions across Europe.