3D Street Art, Anamorphoses, Murals
Creation of original 3D street artwork on pavement or on wall using a technique called anamorphic painting. Anamorphosis creates a distortion of a picture in such a way that from a precise point of view it looks correct. An illusion born in the landscape in which people could be involved and can interact with.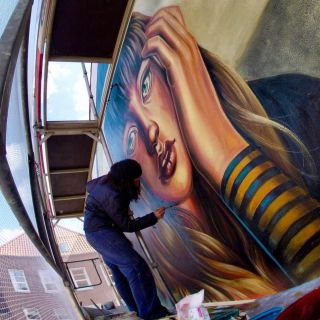 Street painter specialized in 3D and 2D pavement art. She creates outstanding realistic, figurative and anamorphic designs. She took part in various exhibitions and performed in several Street Art events all over the world, winning many awards.