Hand drawn GABE illustrations, produced as neon light installations. They add style, transport concepts and messages and influence environments. You can shape living spaces, restaurants, bars, shops, offices and public areas. The illustrations can range from characters and figures, logos and signs to handmade type and lettering.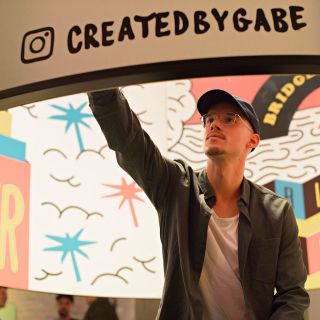 München - Munich, Germany
I am a graphic artist from Munich. After studying communication design in Germany and Jamaica, I moved on to develop a visual laguage that is heavily influenced by comics, graffitti and music. Ever since I try to tell stories and touch people through my artworks.