The Moroccan sisters - J.Lamotta and DJ Noritsu
In diesem Set singt J. Lamotta zu den Beats ihrer musikalischen Partnerin Noritsu, die mit elektronischer Musik auf ihrem DJ Pult die Musik begleitet. Neben Girlpower bieten wir ein smoothes Set mit Einflüssen von Soul, Hip Hop, Rap, Gesang und marrokanischen Rhythmen . Wir haben mit unseren marokkanischen Wurzeln viel gemeinsam, teils aus dem jüdischen, teils aus dem muslimischen. Wenn wir zusammen auftreten, denken alle, dass sie Schwestern sind. Wir lieben 90er style und soul vibes.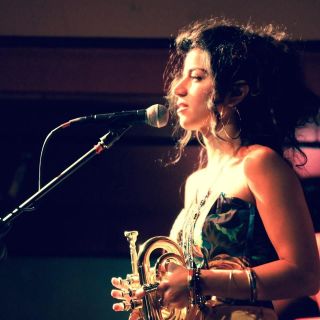 Singer songwriter, rapper, beat maker with pocket trumpet. I am actually from Tel Aviv and have lived in Berlin since 2014. Currently I manage a band and a few other projects.