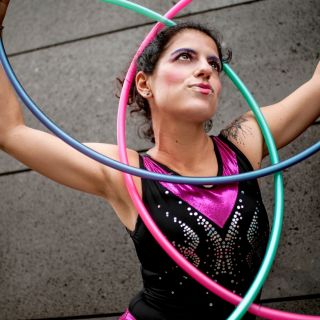 I am a urban Hula Hoop performer, and Hoop Dance instructor. I offer Hula Hoop LED performances, colorful hula hoop acts, multi-hooping shows, and hula hoop workshops. I´m originally from Sardinia, and I live in Berlin. I love hooping, traveling and sharing hoop love all around the world!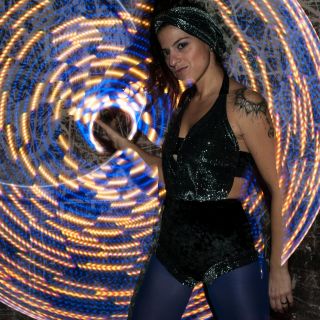 LED Hoop show performed with amazing Smart LED Hoops, 1, 2 or 3 colorful and shining hoops. Beautiful patterns will be created moving at the rhythm of the music of your choice, taking the audience to next level! Let´s bring some rainbow sparkle glitter explosion mood!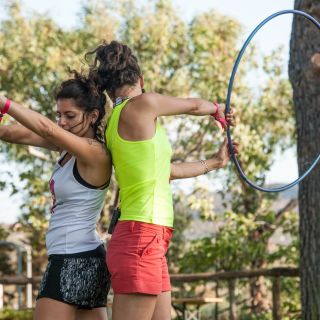 Double the fun! This workshop is suitable for everybody, also without any hula hooping experience. Together with SuE, we will show you some simple tricks that combined with a partner will give a great effect. We believe partner hooping is a challenging and funny way to build team work, communication, coordination & concentration!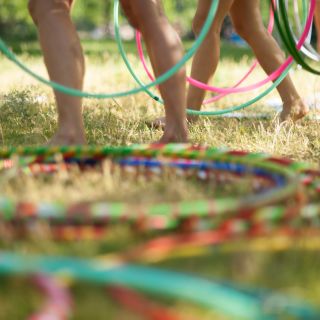 This workshop is designed for people with very little to no hula hooping experience. It is a 90 min, hula hooping workshop, structured as follows: warm up, introduction to hoop dance, combining basic tricks into a choreography, and cool down. We will engage our core muscle, abs, as well as improve our posture, build hand eye coordination and build upper body strength. The purpose of this workshop is to reconnect with our inner child & move our body while having fun!