Tailored Swing / Jazz / Blues Concert
We offer a tailored concert for you. Up to 6 musicians will play a set of swing, jazz and blues songs, covers and originals. We adapt to your needs and we also make suggestions on what could be the best format for your event.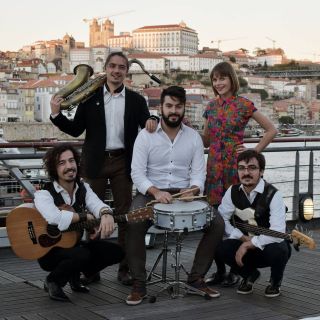 24 Robbers is a multicultural group of vintage jazz & blues musicians and dancers based in Lisbon, well known among the swing dancers in Portugal. One of the very few vintage jazz bands in Portugal, 24 Robbers are making themselves a name on the dance-floors, clubs and festivals.