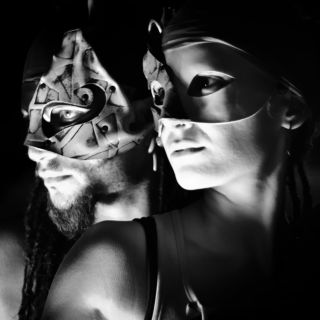 Wir sind eine Performance-Gruppe aus Berlin, die sich durch ihre originellen, mystisch anhauchenden Darbietungen in Deutschland und Europa einen Namen gemacht hat. In unsren poetischen Performances verbinden wir Feuertanz, Luft- und Bodenakrobatik, Schauspiel und Livemusik.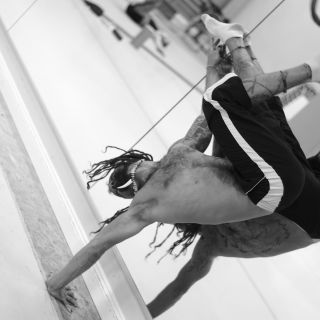 This Workshop is for all types of movers and for people in search of a new and creative way of connecting with their bodies. Inspired by the Nature of Animals and disciplines like Capoeira, Breakdance, Contemporary Dance, Gymnastics, Handstand, Aerial Acrobatics, Yoga and Calisthenics. Through Movement and Mobility we will work on strengthening our small muscles and improving the rotation of different joints of our body. This will help you to increase your resistance for a daily training.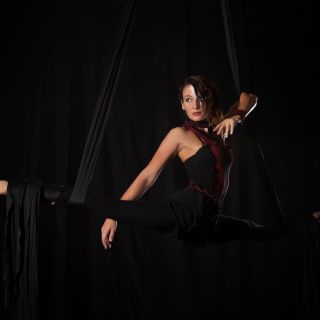 "Sutileza Guerrera" unites the heavens with the underworld through Aerial Silks, Dance Acrobatics and Live Guitar Loops. The elements set the stage for a breathtaking meeting of light and darkness.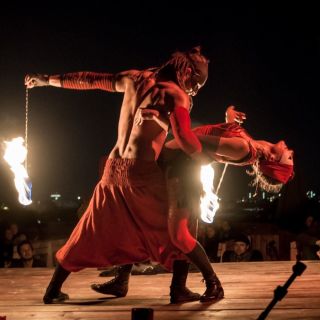 In "Magic Spirals" verbinden wir Feuertanz, Akrobatik, Schauspiel und Livemusik. Klassische Gitarrenklänge verzaubern die Bewegungen der Künstler und lassen sie mit denen des Feuers verschmelzen. Wir nutzen das starke Element Feuer um unsere Geschichte zu erzählen und in verschiedene Gefühlswelten einzutauchen. Auf diese Weise schaffen wir eine magische Atmosphäre, welche das Publikum in ihren Bann zieht.