Concerto de handpan/hang e ambiente
A performance pode ser de 1 hora com 10 composições em 2 escalas diferentes ou um concerto para criar ambiente. Na segunda opção, a performance é de 1 ou 2 horas para criar a atmosfera ideal.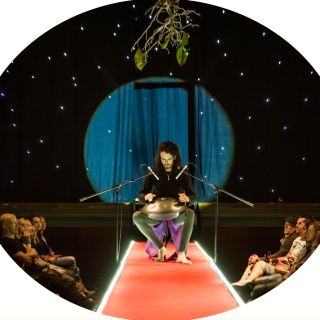 Hang - Handpan - Soundsculptures 'Soulish' music with a magic touch and heart beats are the flavours that Geronyom presents playing the metal soundsculpture, also known as "Hang" or Handpan. Welcome to a new musical era and a new place to be.