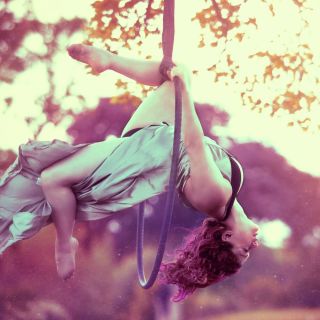 I am a dancer and aerialist. I love to perform, blending graceful flow and flexibility with the strength and fearlessness of the aerial arts. My true love is aerial hoop. The calm is always present in the storm of the spin.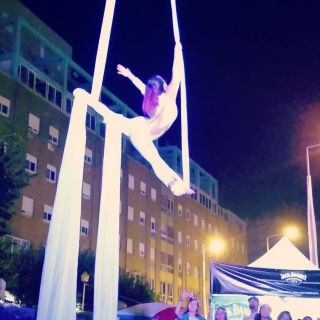 Em suspensão no ar, tecidos aéreos são a performance ideal para dar um toque de glamour, classe e elegância a qualquer evento. A coreagrafia é criada para exibir a flexibilidade e agilidade que vão deixar a tua audiência entusiasmada. Esta performance é oferecida em duo em dois decidos. O efeito WOW é a dobrar! Ou como performance a solo. Os tecidos requerem uma altura mínima de 5 metros.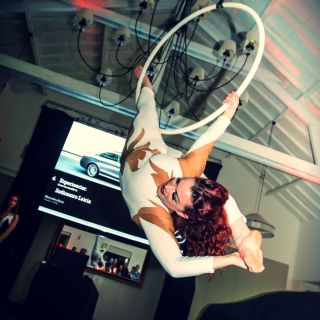 Graça e estilo surpreendentes caracterizam esta performance no ar. A arte de rodar dentro de um círculo cria uma referência visual enquanto a aerialista dá vida a uma performance que requer força e flexibilidade. Sexy e elegante, aerial hoop pode ser o highlight do teu evento ou o pano de fundo para a atmosfera. O aerial hoop requer uma altura mínima de 3 metros, pelo que é ideal para espaços não tão altos.