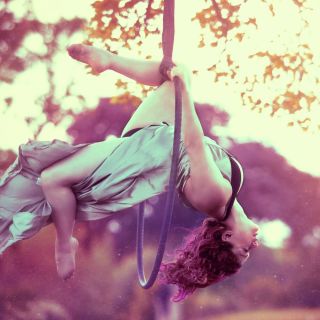 Kathleen's background in dance shapes its own style in the air, blending graceful flow and flexibility with the strength and fearlessness of the aerial arts. She offers performances in an assortment of the aerial artforms. Previous clients include Google, Mercedes-Benz and Guinness.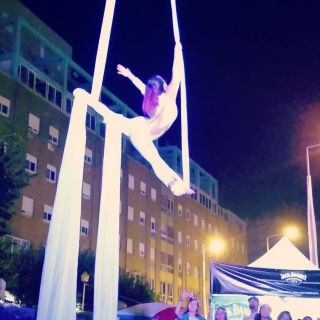 Suspended in the air, the aerial tissues are the ideal performance to give a touch of glamour and elegance to any event. The choreography is created to showcase the flexibility and skills that will leave your audience excited. This performance can be offered in a duo with two tissues. The WOW effect is doubled. It can also be offered as a solo act. The tissues require a minimum height of 5 meters.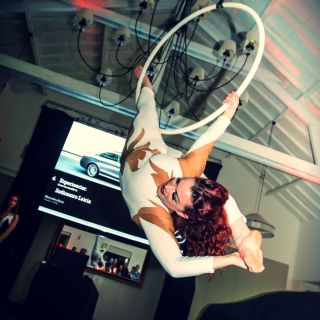 Stylish and glamorous are the words that best describe this performance. The art of spinning inside a circle creates a visual impact for the audience while the artist gives life to an act that requires strength and flexibility. Aerial hoop is a sexy and elegant performance that can become the highlight of your event or the background entertainment to set the atmosphere. It requires a minimum height of 3 meters and it's a ideal for venues that are not so high.