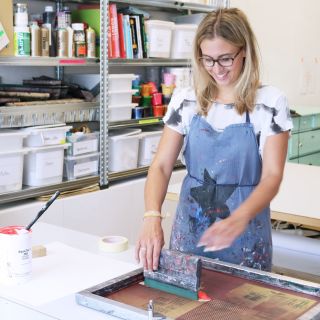 München - Munich, Germany
Our heart beats for screen printing. We either give workshops in our Munich workshop or come to your event with a mobile station and let you experience the exciting printing technology! In doing so, we work together to refine a wide variety of materials, such as fabric, paper or wood.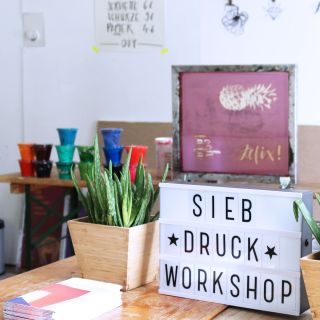 Für alle Events, die Sie gerne in Ihren eigenen vier Wänden veranstalten möchten, kommt silberfabrik in mobiler Form zu Ihnen! Egal, ob als Kreativevent für Firmenfeiern, oder als individuelle Give-Away Aktion auf Messen oder Release-Partys, wir bedrucken gemeinsam, Vor-Ort, Ihre individuellen Produkte und versprechen, dass sogar die Do-it-Yourself-Muffel begeistert sind! Das selbst produzierte Andenken bleibt damit sicher in positiver Erinnerung.
Gemeinsam lernen wir, in unserem Münchner Atelier, die spannende Technik des Siebdrucks kennen und produzieren im Anschluss eine Kleinserie mit Ihrem individuellen Motiv (en).Das herausragende an der analogen Drucktechnik ist das schnelle Erfolgserlebnis sowie ein hochwertiges Endprodukt!So kommen auch "Kreativ-Muffel" auf ihre Kosten und lassen sich begeistern.