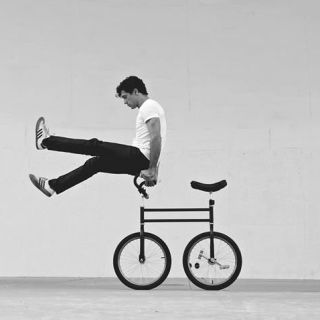 Andre Borges is a Master of the Wheels. As a World Class Artist, he has been all around the world for the last 15 years, presenting the best of Unicycle and Juggling shows. Not only his superb technique, but also his unique character and performance, make the difference on and off the stage.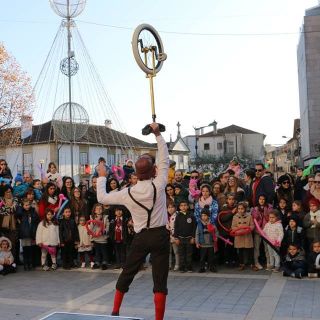 Felix Feliz is a proud and happy character. He arrives to blow your mind. He is an expert in risky and funny tricks and combines the best of his performances on a unique show. Unicycle, acrobatic bike, juggling and much more. It can be performed on the streets or on stage. It lasts 30 minutes (can be adapted) and it's family friendly.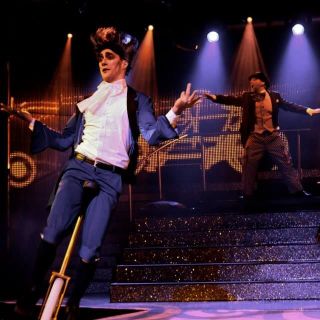 Performance on a unicycle with a touch of edginess from a very special character. The performance lasts 5 minutes and it can adapted to a longer format with differente biked. This character can perform indoors, outdoors and he is inspired on Edward Scissorhands and a world created by Tim Burton. With an elegant hair and posture, his make-up brings him from the 80's to the 21st century.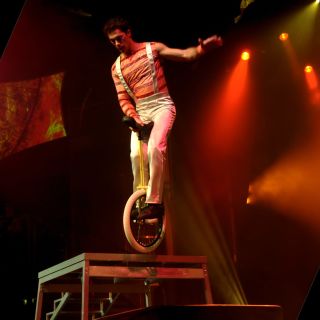 World known show that lasts 5 to 7 minutes. The artist uses different unicycles, structures and a trampoline when possible. It's ideal for corporate events, cabarets, performances in casinos or television shows. It can take place on stage or on the street. This show was created by Vasily Protsenko and the performance has been improved for 9 years. It combines danger, grace and incredible jumps.