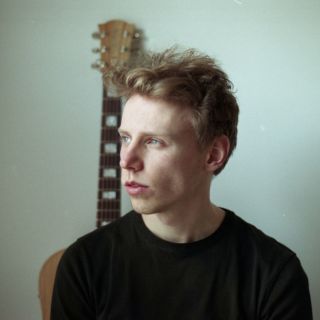 David Hirst is a fingerstyle guitar artist living in Berlin. Inspired by artists such as Andy Mckee, Pierre Bensusan and Antoine Dufour, he creates colorful, intertwined melodies. David released his debut EP "Eileen" 2015 and is currently working on his debut album.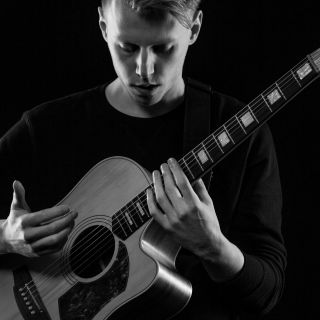 Dieser Workshop ist für Gitarristen designed, die ihre ersten Schritte in Richtung Akkustische Fingerstyle-Technik auf der Gitarre gehen wollen. Der Workshop beinhaltet praktische Übungen, um perkussive Beats auf der Gitarre zu erzeugen, eine Einführung in die Komposition von Fingerstyle Stücken für Gitarre und bietet einen Überblick der verschiedenen Techniken und Styles in diesem Genre. Der Workshop wird für Gitarristen mit einem mittleren/forgeschrittenen Level empfohlen.
Egal, ob du nach Hintergrundmusik für deine Hochzeit oder Musik für eine Konferenz suchst, David kann es! Dieser künstlerische Service bietet eine Mischung aus eigenen Stücken und Coversongs, die subtil im Hintergrund gespielt werden und eine angenehme Begleitung für deine Hochzeit, Konferenz oder Dinnerparty darstellt. Kunden beinhalten: CokeTV, Berlin Graphic Days, Mercure Hotels, Axel Springer Verlag und TLGG GmbH.